The apps from doubleTwist are probably THE pixel perfect Android apps. With Sebastiaan de With (@sdw)as designer they clearly have a high commitment to producing the best looking apps with beautiful UIs and much love for visual & functional details. It's a whole suite of software with the doubleTwist Player & AirSync for Android and a desktop app for Mac.
The doubleTwist Player is a gorgeous media app to replace the builtin Android Player. It has every feature the builtin player has but a lot more: it brings new lock screen controls, scrobbling to Last.fm and automatic download of missing album art (premium feature). But there's one feature you won't find in any other Android player app: AirPlay music streaming. The doubleTwist player can stream audio over WiFi to the Xbox, PS3 and Apple TV.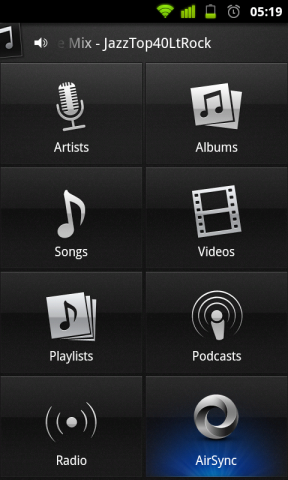 They even took the time to design the settings screen by living up the usual plain list based view.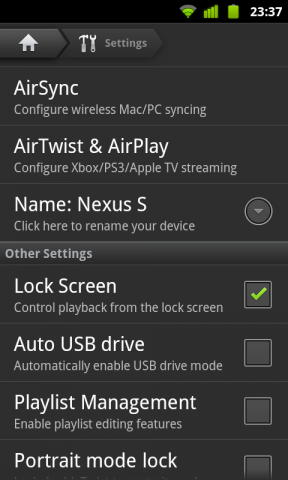 And of course playing a song gives you a beautiful screen with a big album graphic and the usual controls. The playback controls will also show up on the lock screen and the current song infos will be displayed in the notification area.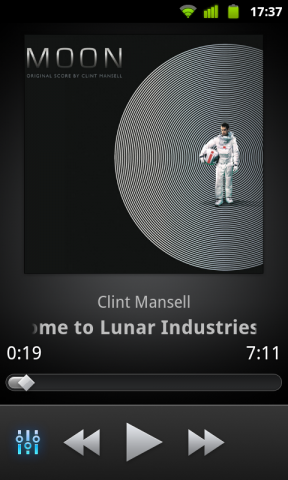 More magic happens when using the AirSync app in conjunction with the Mac desktop app. This way you can wirelessly sync your iTunes Music, Videos, Photos, Podcasts etc. over the air. During a sync it converts all media into the correct formats without you even noticing. The setup is a no brainer and the rotating AirSync animation is maybe the most beautiful thing you'll see on Android.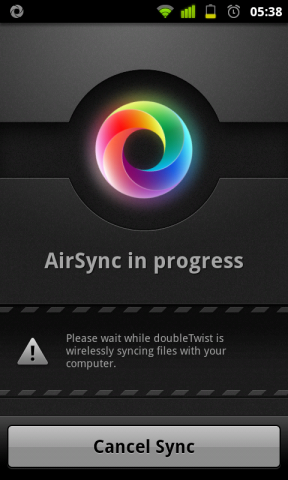 In their latest update an equalizer screen was added which can be accessed from the now playing screen. This screen has a gorgeous UI mimicking a real world buttons.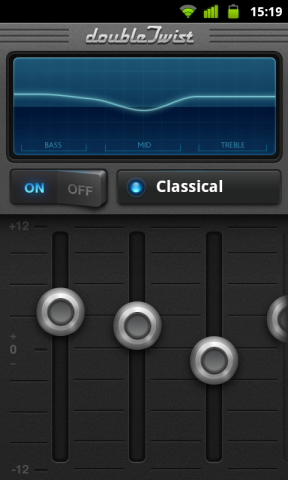 So the real beauty of this whole app suite is the fully thought-through workflow. You only have to setup AirSync by entering a Pin which pairs the desktop app with your phone and click the sync button. And that's it. If you're using iTunes on the Mac to manage your media this app suite is mandatory. For everyone else the doubleTwist Player alone is a nice replacement for the various builtin players.
The doubleTwist Player is a free download on the Market for devices with Android 2.1+. There's an in-app payment for automatic download of missing album artwork. If you want to sync with the free Mac desktop app downloadable from the website you have to purchase AirSync from the Market.