FlightBoard is an arrivals and departures board app from Mobiata which can be configured to show flights for any airport in the world. Modeling it after the board at Charles de Gaulle Airport in Paris really helped in making this a gorgeous interface.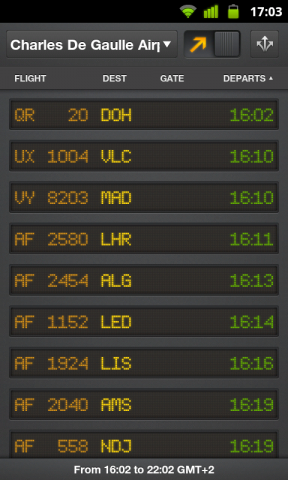 The app setup is very simple, it automatically locates the nearest airport upon start or you just select your airport. Immediately the app displays arrivals and departures in real-time. By tapping the little button at the top you can switch between arrivals and departures.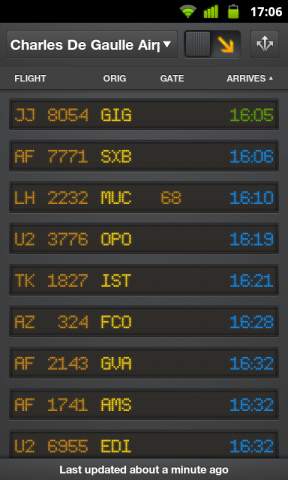 The app also works perfect in landscape orientation by giving all the elements a bit more room and showing additional information.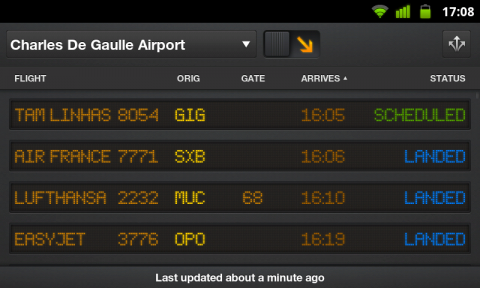 And last but not least FlightBoard is available as a tablet optimized version. On a tablet all elements are fully visible and the search bar replaces the little button from the phone version.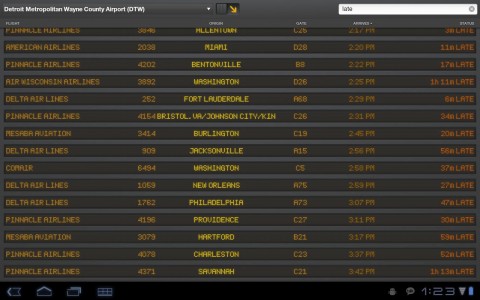 FlightBoard is a paid download on the Market for devices with Android 1.6+ and it's available for iOS devices too.